Quilters' Playcation Adventure Sewalong 2023 - Month 3 Prints
Apr 05, 2023
It seems I skipped sharing Month 2 with you and we are straight to Month 3! Our treasure map is growing.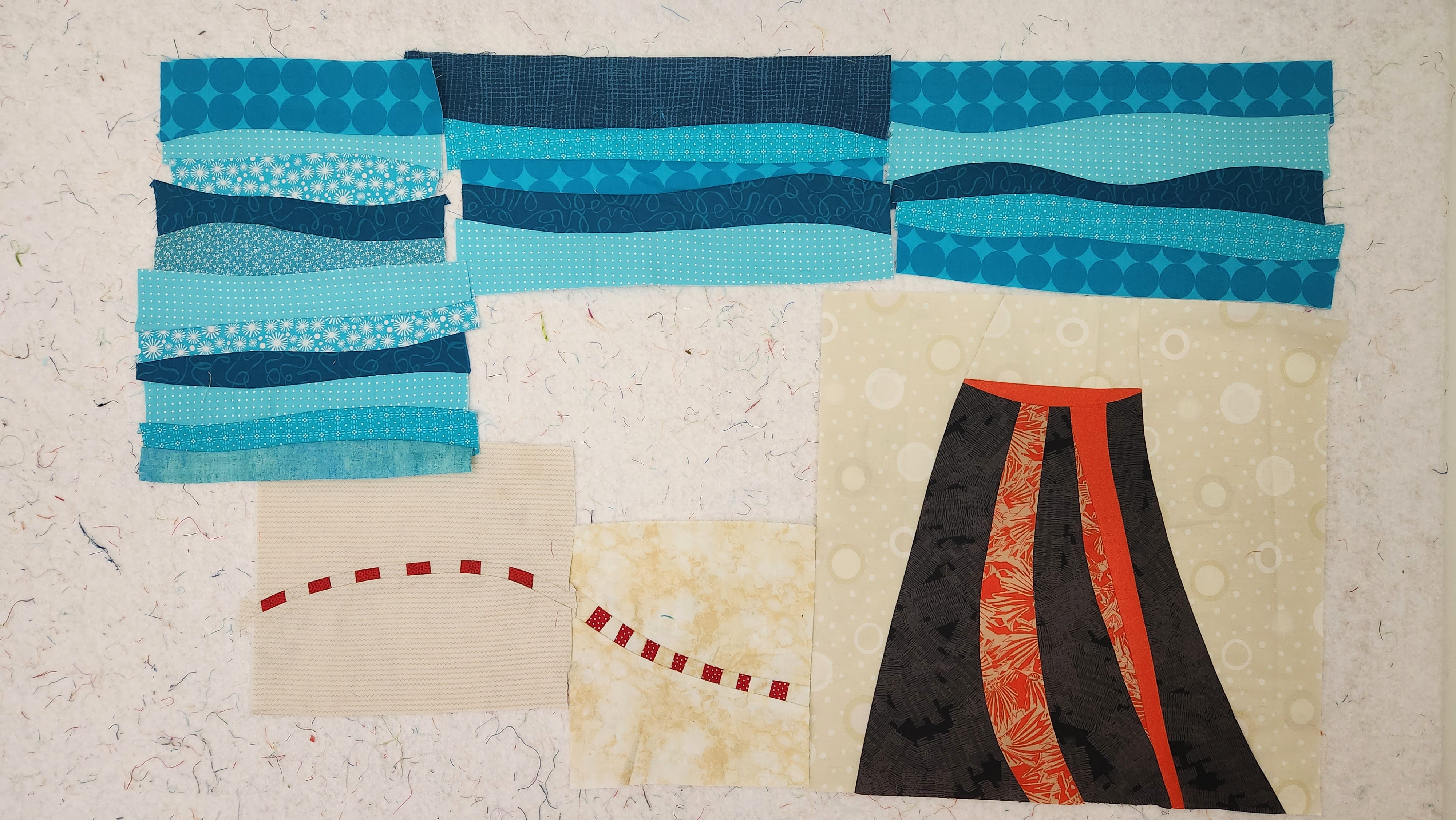 We have the ocean border, some trails to follow, and now, a volcano marking a special spot on the map.
I'm really enjoying the theme, the direction to the creativity on this adventure this year. To be honest, it gets me a little giddy. Yes, I am a total nerd. Working with a theme and being this intentional is not necessarily like me with my quilt making so it is that extra challenge that is waking me up.
You can watch all of this year's videos on You Tube. Make sure to subscribe to catch all the live notifications.